Channel Letters
We can help bring your business to life with custom fabricated channel letter signs. Our job is to create a seamless, hassle free experience for you and your business, so we work with you to create signs that meet development codes and permitting requirements for your local area. Quality custom signage can assist in building brand awareness, increase daily foot traffic, and serve as a high efficiency marketing tool. Marion Signs & Lighting provides the highest quality sign fabrication materials at prices that fit into your budget. Contact us today, and find out how we can help you with your signage needs.
Channel Letter Signage
If you are looking for 3D letter signage, you've come to the right place. Channels letters are signs that can be customized to any design style and fabricated into many different shapes, sizes, fonts, and colors. Channel letters are typically used as exterior signage, displaying a company's brand name, logo, or tag line. Marion Signs & Lighting has a well experienced team of sales representatives, designers, engineers, and installation crews that can help you design the perfect sign, from start to finish.
We offer many different Channel letter styles, our most popular styles include:
Standard Channel Letters
The most common and most affordable channel letter style can be customized and fabricated to meet your brands signage specifications. The Standard Channel Letters is covered with a pigmented plastic or translucent vinyl film. Colors are accurately matched based on the brand, and the letter returns are painted a dark contrasting color for maximum sign readability.
Open Face Channel Letters
This channel letter style has an open or clear plastic face to expose the neon light. The interior of the letter is painted a reflective color to optimize illumination. The Open Face Channel Letter is an effective option for providing day and night viewing.
Reverse Channel Letters
Also known as "Back Lit" Channel Letters, the Reverse sign is made with metal faces that conceal the light and funnel the light out the back, creating a halo effect around each letter.
Black/White Channel Letters.
Black and White Channel Letters provide a unique sign design from day to night. In day light, the neon is turned off and the face of the letter appears black. At night, the neon light is turned on and the face will light up as white. This is a great option for maximizing your marketing dollars 24 hours a day.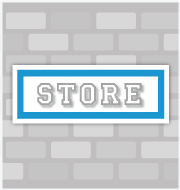 Marion Signs & Lighting offers the best quality and the best designs, at the most affordable prices. Contact us today to find out more about our signs and services. If you are looking for temporary signage or signs that can be used until your Channel Letter design and fabrication is complete, view our affordable Custom Vinyl Banner Signs